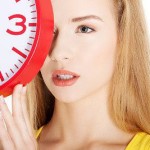 Skin Care Face and Body.
Biorhythms of the skin – the science to be beautiful skin care face and body.
Biorhythms have a huge impact on the work of the skin, whose condition may significantly vary depending on the time of day. Hence, to skin care to bring the maximum benefits, it should be just at the time when the skin is ready for it. Let's find out what kind of skin care and what time you need to exercise.