Tags "makeup"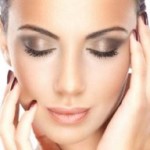 Makeup.
How to look younger – make-up tips.
Look at least a few years younger than her actual age – the dream of almost every woman. To achieve this dream of the fair half of humanity spend decent money on a variety of cosmetic products and procedures. But there are some secrets of youth and beauty, that will help you look younger than his age and will not require at the same time, no more money, no effort or time.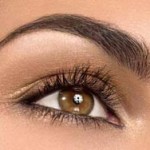 The ideal shape of the eyebrows.
How should look beautiful, well-groomed eyebrows? They are long enough graceful, slightly elevated, have a neat shape. The correct form of the eyebrows is this: the widest part of the eyebrows is located at the inner corner of the eye; starting from the top of the bend, the eyebrows are becoming narrower, but narrowing does not occur abruptly, but gradually. As a guide to give brows a perfect shape can serve as an outline of brow ridges, which is located directly above the eye sockets, just below the eyebrows.