How to Improve Your Memory and be healthy until 100 years!

Finally it happened!
Invented natural products that help keep a good memory and improve its condition.
As many of you may know, that NPCRIZ does not only produce natural bioregulators but also other products based on the same level.
One of the most popular products are Mesotels based on holin,gotu kola and boxthorn. Such products were produced for improvement of the immune system, nervous system and prevention of the pre-mature ageing. At the University of Bioregulations and Gerontology in Saint.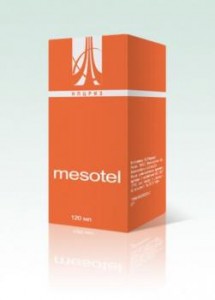 Petersburg doctors and health specialists came up with the idea of strictly observing patients who were consuming Mesotels. After 6 months of observations the results came up amazing! Patients in age group between 55-65 showed a great improvement in memory, increase of 18% in melatonin level-which means slowing down of the ageing processes, strengthening of the immune system and increase of anti-oxidant levels.
Such results, once again have showed that Mesotels are one of the best products after natural peptides. The Doctors of the Institute have concluded the following: «none of the products which we have worked with have showed such fantastic results as Mesotels».
Мesotel – is the best product nowadays from anti-peptide product range in the market.